Here at Huxley Hub, we have a number of private offices to suit you and the needs of your business.
 From self-contained suites for up to 6 people, complete with your own entrance, kitchen and toilet, to individual offices for 1,2, 3 or 4 people, each with shared communal facilities, there is something for everyone at Huxley Hub.
Our smaller offices come fully furnished, while our self-contained premium office suites come with furniture as an optional extra, giving you the freedom to make it your own.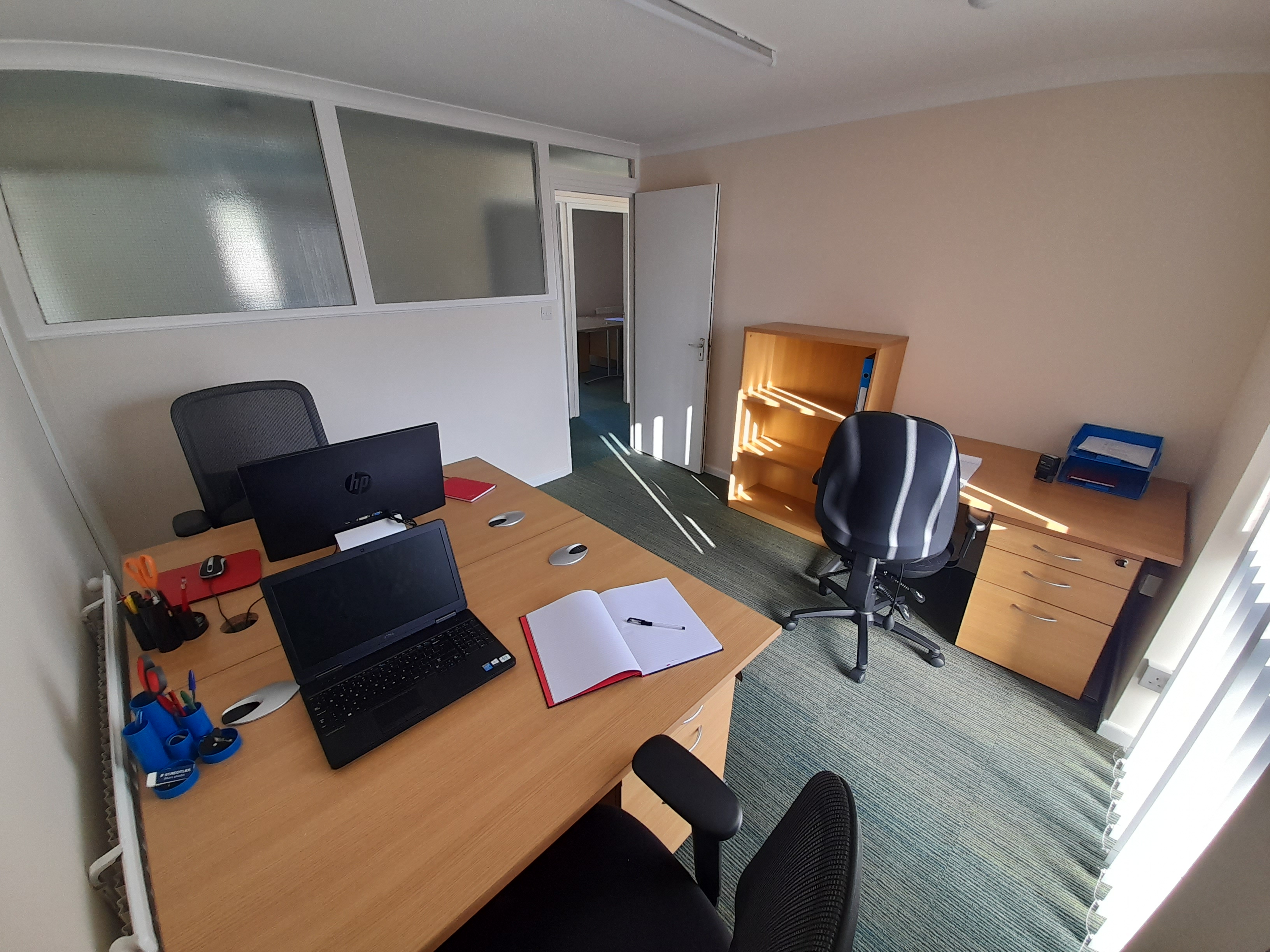 Each of our offices are available on a flexible lease, whether that be short or long term. Above all, we really care about your business needs, and these flexible leases allow you all the freedom you need. Our competitive prices are inclusive of everything, from utility bills to cleaning of the communal areas.
 Here at Huxley Hub, our offices are bright and airy, with large opening windows and blinds. As well as being lockable so that you can have peace of mind that your personal belongings are safe. The offices and communal welfare facilities give you the chance to broaden your horizons and meet other businesses that could open up exciting new doors. We really strive to create a friendly community feeling.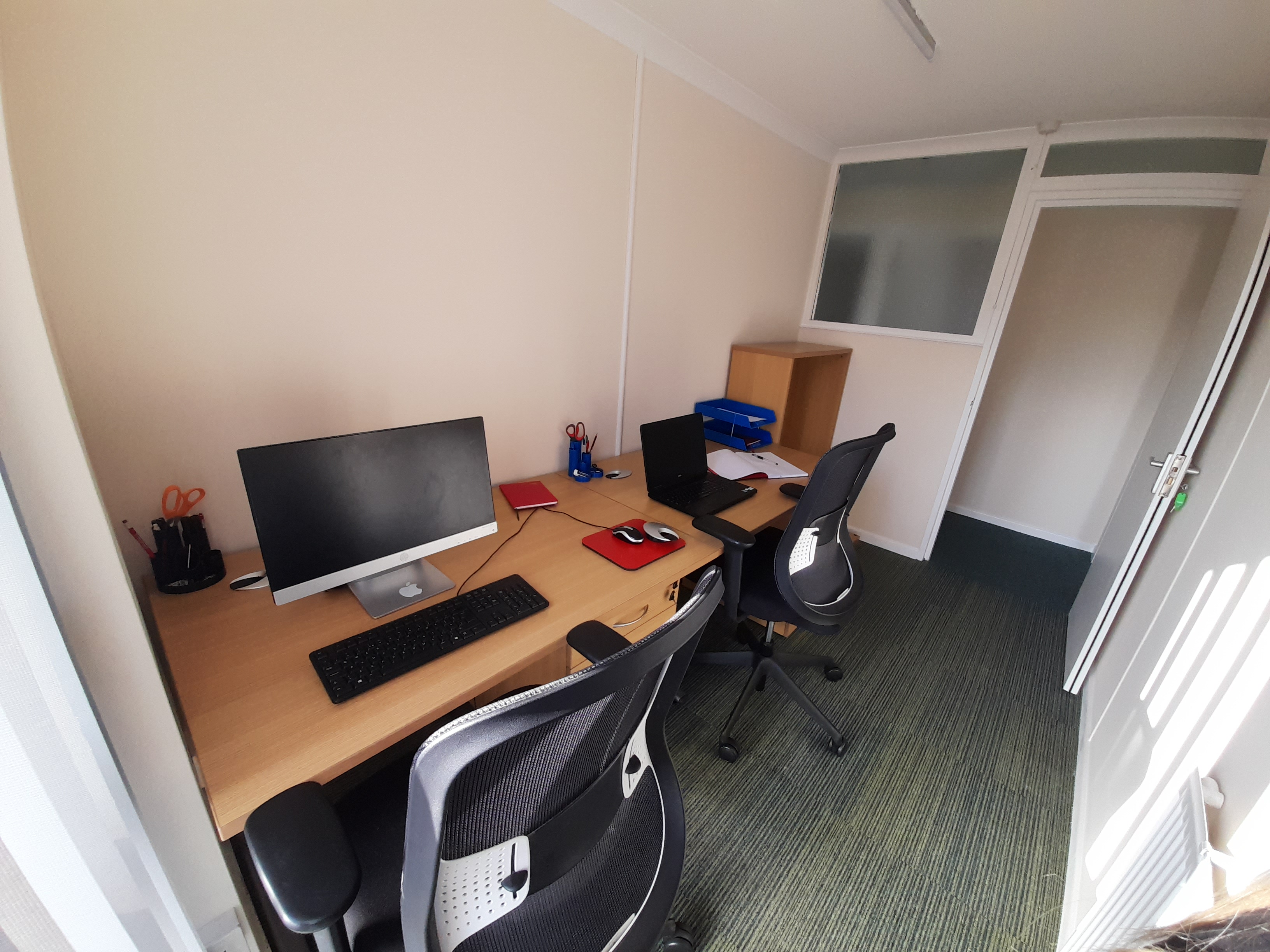 Additional Services
The price of each of our fully serviced offices is inclusive of; rent, utility bills (including business rates), secure entry, scanning, WIFI, communal welfare facilities and cleaning in the communal areas. So, there should be no surprise bills at the end of your tenancy!
In addition to this, renting an office at Huxley Hub comes with a number of additional services, each available at a small charge.  Consequently, these will help make your time here as easy and hassle-free as possible.
Car parking - From just £5 a day you can park your car in the office carpark located right outside the main entrance to the building. Spaces are limited and are given on a  first-come, first-served basis.
Conference facilities for up to 6 people with optional refreshments - £10 an hour. Hiring the on-site conference room includes; a screen and flip chart, as well as free, fast WIFI. (Extra seating is available upon request.)
IT Support from onsite technicians Total ICT
Printing, Scanning and Copying at the business hub– free scanning, charges for printing and copying.
A hard-line connection
Office Number
Office Size (Sq. M)
Number of People
Price per Month
Ground Floor
As a self-contained suite (unfurnished)
Offices 1 and 2 with a toilet,
kitchen/break room and separate
access-controlled entrance.
43
6
£1,380
1
9
2
£460
2
21
4
£920
First Floor
Self-contained suite (unfurnished)
Open plan office with toilet.
21.35
4
£920
3 (Unavailable)
7.55
2
£460
4
4.88
1
£230
5
10.35
3
£690
6
6.02
2
£460
7
11.04
3
£690
8
12
3
£690
9
17
3
£690